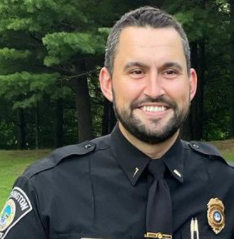 Lieutenant Steven Cifone, Section Commander
Southington Police Department
Operations Section

Serving Since 2010
The Patrol Division is the backbone of the Southington Police Department; the largest, most visible and recognizable unit within the Operations Section. The Patrol Division is composed of uniformed police officers providing 24-hour response to the community, made up of thirty-eight (38) Patrolman, Six (6) Sergeants and four (4) Master Sergeants, all commanded by Lieutenant Steven Cifone. In support of our Mission Statement, the sworn officers of the Patrol Division embrace the full service philosophy and operate under a community based policing model, responsible for the protection of life and property, preservation of peace and order, prevention and suppression of crime, arrest and prosecution of offenders, recovery and return of stolen property, regulation of traffic laws and ordinances.; and assistance to the public in emergency situations.